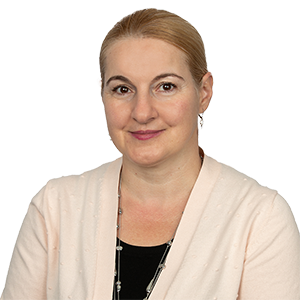 Anna Hakobyan is the Global Sustainability, Supplier Diversity & Government Compliance Lead in AstraZeneca, a global, science-led biopharmaceutical company with innovative medicines used by millions of patients worldwide. In this role Anna develops and leads the company's global procurement sustainability strategy and framework, as well as oversees the Global Supplier Diversity Program and Government Contract Compliance.
Anna has joined AstraZeneca in June 2010 and held multiple roles in Global Procurement over her tenure. Anna has been instrumental in building AstraZeneca's Supplier Diversity Program and integrating it with its subsidiary MedImmune's program. She has developed and delivered a robust strategy for AstraZeneca Supplier Diversity Program global expansion, targeting to expand the program to 10 countries outside of USA by 2025. Through Anna's leadership, the company has received multiple external awards and has been recognized by industry partners, as well as diverse supplier communities for its exceptional support to the development and growth of diverse businesses.
Prior to joining AstraZeneca, Anna had served as the Procurement and Contracts Director at Instos Inc., a minority owned company, where she led the company's sourcing and procurement activities for a large contract with the US Department of Defense.
Anna is an accomplished procurement professional with over 20 years of domestic and international experience in Procurement & Contracting, Program Management, Compliance, Sustainability & Supplier Diversity, having held various roles across Human Rights, Hospitality, IT, and Pharmaceutical/biotechnology fields. Anna is a Certified Federal Contracts Manager (CFCM) and a Certified Project Management Professional (PMP).