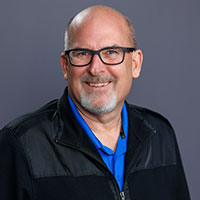 Brian Ziskie is currently the Global Head Procurement Partnering – Workplace and Supplier Diversity for Genentech.
He is a seasoned Procurement Professional with experience in the development and execution of strategic initiatives to drive continuous improvement, change management and operational efficiency.
Prior to joining Genentech, Brian spent 25 years in the Automotive Industry where he held several Senior Procurement Leadership positions. Brian has over 37 years experience developing and leading Supplier Diversity Programs. These Supplier Diversity programs have won numerous State and National Awards for excellence. In addition, Brian has also won several individual Supplier Diversity awards, for excellence in Supplier Diversity Leadership. Brian was a member of the Michigan Minority Business Development Council Board of Directors for over 17 years and also served on several other Diversity Boards in his career. He currently is a Member of Genentech's Diversity and Inclusion Board of Directors.
Brian holds a bachelor's degree in business administration from Northwood Institute, and has also completed Executive Leadership training at the University of Warwick (UK) and the Tuck School of Business at Dartmouth College (Hanover, NH)