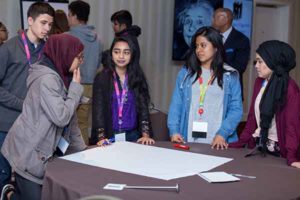 We are currently seeking donations for our Silent Auction & Raffle prizes! Please contact us if you are willing to donate an item.
The purpose of our Community Outreach Program is to support organizations whose mission is to educate, mentor, prepare and inspire students to pursue careers in life science fields.
At our conferences, we bring in students from local communities for a hands-on program to learn more about the life sciences area through interactive activities and discussions. The students hear testimonials from our members and conference attendees, and ideate around potential life sciences innovations.
In 2020 during the pandemic we were able to provide high school students in poverty stricken / underserved areas throughout the US with a chrome book and paid internet service.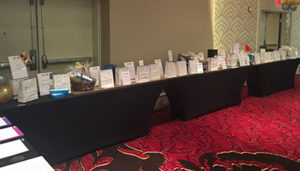 In addition, we have raised more than $75,000 for STEM education through our fundraisers, including silent auctions and raffles.
As a non-profit 501(c)(3), we rely upon the generosity of our members and local businesses who donate auction and raffle items to our organization. Whether a gift basket, a signed collectible, a gift card, or an executive meeting with a life sciences corporation, all donations are greatly appreciated. Funds raised help to support our community outreach program.
Interested in donating for an upcoming fundraiser? Let's talk!