DA4S is excited to announce a
NEW SUPPLIER PROGRAM
focusing on
"Supplier Partnership for Insights, Relationships & Learning"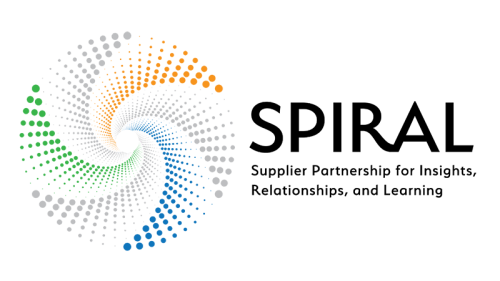 SPIRAL
is a supplier-specific peer group
focused on enhancing your
DA4S membership experience.
There is no additional cost to join this program. Just complete our Survey below and let us know you're interested!
The first initiative we will be launching is a Supplier-Only Meetup Series" which will allow for an open exchange of ideas and expertise in a safe, supportive environment. These meetings will give us the opportunity to discuss primary areas of concern as well as crowd-source possible solutions and best practices.
SPIRAL is idea for Business Owners, CEO's, Presidents… however we welcome other Members so we can navigate through the challenges we face as Suppliers together.
Sharing best practices helps us all on our path to success. If you are interested in building partnerships, forging lasting relationships, and helping tackle big challenges, then join SPIRAL in 2023!
To make SPIRAL the program you would benefit from, we need your insights on our survey – we are asking for 5 minutes of your time to submit:
Then join us at the March 29th Members Lounge to learn more about our 1st Meetup Meeting taking place at the East Coast Conference on May 2!