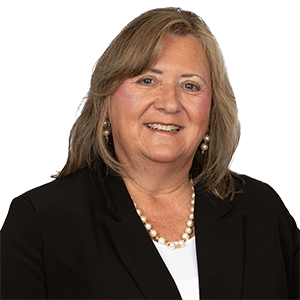 Joyce Eggers

Global Supplier Diversity Lead Joyce Eggers is a passionate Supplier Diversity expert with over 20 years of experience in the Life Sciences industry. As the global Supplier Diversity Lead for Takeda Pharmaceuticals, a top 10 pharmaceutical company with 50,000 employees in nearly 80 countries, Joyce is responsible for providing the leadership for Takeda to grow and develop a sustainable diversity, equity, and inclusion program for suppliers.  Read more…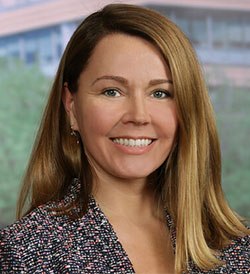 Michelle Younghouse


VP and Chief Procurement Officer
Michelle Younghouse is the Vice President and Chief Procurement Officer at Amgen. She has over 20 years of experience in Global Sourcing and Procurement across several industries. At Amgen, she and her team enable the organization to optimize value and reduce external spend through category strategy development, source selection, contracting, negotiations and supplier relationship management.  
Read more…
The Why: Perspective of Risk in Large Corporations
Third Party Risk Management helps organizations answer a few seemingly simple yet critical questions:
Who am I doing business with?
What risks do they impose?
How do I successfully manage those risks?
It's an essential process because third parties inherently introduce significant risk to an organization, including information security risks, like a data breach; lack of financial stability; supply chain disruption; environmental or social accountability issues; regulatory compliance concerns; bribery, fraud, and corruption risk, to name a few. All Corporations need to address these risks as it is a necessary process that Suppliers need to manage to do business with large corporations, but also something Suppliers should ensure they are focusing on and are aware of for their business. This session will include which areas suppliers should be focused on and how they can best prepare.
Presenter:
Christopher Sawchuk, Principal, Global Procurement Advisory Practice Leader – The Hackett Group
Mitigating Business Continuity Risk in the Face of Increasing Macro-Environment Challenges
As a life science industry, we are experiencing the effects of current socioeconomic and geopolitical circumstances impacting the macroenvironment, including the progression of a global economic downturn due to recession, inflationary pressures, and supply chain issues, to name a few.
This panel will provide both a corporate and supplier perspective that focuses on how these issues are shaping expectations and the way organizations identify, evaluate, and manage suppliers, including the use of tools/technology, to mitigate potential business continuity risks.
Moderator:
Sergei Brussovansky, Executive Director, Global Procurement, Amgen
Speakers:
Sev Sislian, Executive Director, Head of R&D & Ops Global Strategic Sourcing, Amgen
Sam Yadav, CEO, Quest Safety
James Gellert, CEO, Rapid Ratings
Supply Chain Cyber Security Risk Management
Typically a Risk Assessment includes questions as it relates to Cyber Security. You might think that corporations look to the four walls of their company in terms of cyber security, but they actually look to how they can also protect their supply chain, as that is an additional level that needs to be addressed when it comes to cyber security. In this session, we will review what corporations are looking at, how they can help suppliers, what is expected of the supplier, and what suppliers need to put in place for their companies. We will learn of real-life situations and steps corporations and suppliers can take to mitigate these issues that may arise. Understand the journey of supply chain cyber security management. We will explain how to strengthen cyber security in your supply chain and to be aware of the importance of assessments, audits and goal setting for creating a more robust structure to protect your assets and business partners.
Speakers:
Nima Heydarian, Staff Cybersecurity Engineer, Dexcom
Elwyn Monroe, Manager Supplier Risk, Diversity & Sustainability, Dexcom
Todd Neilson, Global Field Chief Information Security Officer (CISO), World Wide Technology
The Process of a Risk Assessment from Corporate and Supplier Perspectives
Speakers:
Anna Hakobyan, Global Supplier Diversity, Sustainability & Government Compliance Lead, AstraZeneca
Donna Howell, Sr. VP Customer Success, AMPCUS