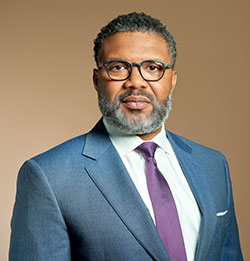 Fred Lowery is an accomplished and dynamic corporate leader with a proven track record leading teams to drive profitable growth. He has developed strong operating teams, launched innovative new products, acquired businesses and successfully led organizations for over 25 years while working for several Fortune 500 companies.
In his current role as Senior Vice President and President for Thermo
Fisher Scientific's Customer Channels business, Fred has oversight of
Fisher Scientific, the company's industry-leading channel business for
laboratory supplies used in academic and government research,
biopharma, healthcare and industrial markets. As part of Thermo Fisher's more than 80,000 employees and contributing to the company's $30B in annual revenue, Fisher Scientific serves customers around the world by offering more than 2.5 million products globally, including lab consumables, instruments and equipment, safety products, chemicals and life sciences reagents through a strong sales network and industry-leading website, fishersci.com.
Fred previously served as Senior Vice President and President of the company's Life Sciences and Laboratory Products business. During which time, he directly led businesses that contributed significantly to the company's COVID-19 response efforts. Fred has lead businesses representing more than half of the company's revenue through his sixteen-year career. Prior to his Thermo Fisher career, Fred served in various leadership roles in marketing, business development, procurement, product engineering and operations at Maytag Corporation, General Motors and Delphi Automotive Systems. Fred received a Bachelor of Science degree in Mechanical Engineering from Tennessee Technological University and holds a Master of Science degree in Manufacturing Management from Kettering University.
Fred has also been a catalyst for diversity equity and inclusion and social responsibility both inside the company and externally. He is the founder and executive sponsor of The JUST Project at Thermo Fisher, an initiative, named after the pioneering biologist Everett Ernest Just. As part of this project, Thermo Fisher has donated $25M in equipment and solutions to enable COVID-19 testing at historically Black colleges and universities (HBCUs) to support the safe return of students and faculty back on campus while committing to hire 500 HBCU graduates over a three year period. Fred also spear headed Thermo Fisher's $25M impact investment into black financial institutions focused on supporting black owned businesses. Fred is also one of the founders of the New Commonwealth Racial Equity and Social Justice Fund started in the wake of the George Floyd murder to support charities that provide services to Black and Brown communities across Massachusetts.
Given Fred's passion for community service, philanthropy and the arts, he founded the Lowery Family Fund which supports organizations and initiatives focused in these areas. The fund has endowed three scholarships at Tennessee Tech University: The Lowery Award for a student from
his alma mater Austin East High School, The Chi Lambda Chapter Omega Psi Phi Fraternity Scholarship and the Dr. Leo McGhee Scholarship Award. The fund also supports ProjectGrad in Knoxville and Bottomline in MA both organizations focused on student success in High School and College. The Lowery Family fund was a founding donor to the Gaining Ground Fund at ArtsEmerson which supports artist developing theatrical works from the African diaspora and the Beauford Delaney Artist in Residence program at the Beck Cultural Center in Knoxville.
Fred gives his time to service as well. He serves as a member of the DuPont Board of Directors, a member of the Board of Trustees at the Boston Renaissance Charter Public Schools, a member of the Board of Directors at the Boston Medical Center and The Boule Foundation. At Tennessee Technological University, Fred serves on both the university's Board of Trustees and its Foundation Board.
Fred is the proud father of 4 children and a native of Knoxville, TN.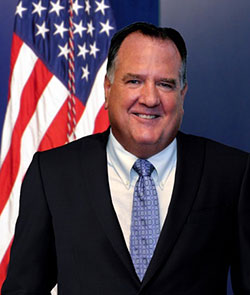 Robert H. Nelson was appointed district director of SBA's Massachusetts District Office on November 26, 2007. The district office is located in Boston with a branch office in Springfield, Massachusetts. 
As district director, Mr. Nelson is responsible for the effective delivery of SBA's financial and business development programs with a mission to counsel, assist and protect the interest of small business statewide in order to maintain and strengthen the economy. He has 25 years of federal service,19 of which have been with the SBA. 
Nelson and the Massachusetts District Office staff work to help entrepreneurs to start, grow and build their businesses through access to capital, government contracting and technical assistance. On the financial side, Mr. Nelson is responsible for increasing delivery of the popular 7(a) and 504 loan programs which help small businesses obtain debt capital. During his tenure as district director, Massachusetts has seen tremendous increases in the use of SBA loan programs statewide. Massachusetts consistently ranks as one of the most productive district offices in terms of access to capital for small businesses. Nelson is also responsible for SBA oversight of the Massachusetts Small Business Development Center's (MSBDC) statewide network, the six Massachusetts chapters of SCORE: Counselors to America's Small Business and the Massachusetts Women's Business Center – the Center for Women & Enterprise. 
Before joining the SBA, Bob spent a number of years with the Federal Deposit Insurance Corporation (FDIC). He also has a number of years of banking experience having been a commercial lender for several New England area banks. He was a Vice President at Shawmut Bank, R.I. 
In 2011, Mr. Nelson successfully completed the Excellence in Government Fellows program offered through the Partnership for Public Service. During his SBA career, he has also served in the following capacities: Acting Deputy Associate Administrator of Capital Access – Washington, DC; Acting New England Regional Administrator; Boston, MA and Acting District Director – Lubbock, TX and Hartford, CT. Mr. Nelson holds a BA degree in Economics from Hobart College in Geneva, New York.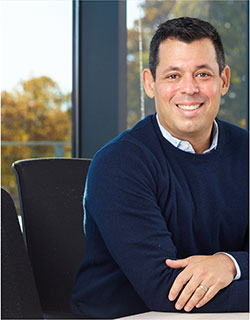 Marcelo Loureiro joined Alkermes as the Head of the Global Procurement organization in March 2019.
Marcelo is in charge of oversight of enterprise expenditures, supplier development, supply base performance, company-wide externalization strategies, and productivity/cash conversion management improvement initiatives.
He is responsible for Alkermes supplier diversity processes, which are focused on ensuring an inclusive environment promoting the engagement of diverse, disadvantaged and small businesses
Prior to joining Alkermes, Marcelo led the Americas Procurement Team for GSK. Marcelo's background outside of Supply Chain, includes Business Development, Manufacturing, and Engineering.  He started his career with InBev and has also held multiple leadership roles at IBM and Bristol Myers Squibb including a variety of global assignments
Our Global Procurement Team is comprised of 35 individuals located across our 3 major sites – Waltham , MA; Wilmington, OH; Athlone, Ireland and Mumbai, India for our off-shore support Team.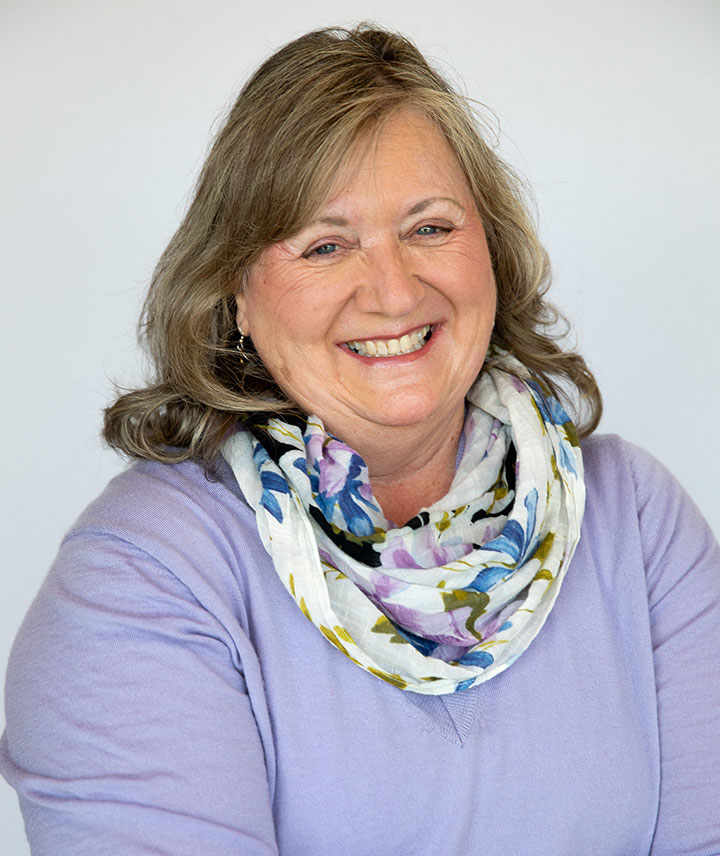 Joyce Eggers is a passionate Supplier Diversity expert with over 20 years of experience in the Life Sciences industry. As the global Supplier Diversity Lead for Takeda Pharmaceuticals, a top 10 pharmaceutical company with 50,000 employees in nearly 80 countries, Joyce is responsible for providing the leadership for Takeda to grow and develop a sustainable diversity, equity, and inclusion program for suppliers. 
Supported by and aligned with Takeda's overall DE&I strategy, her expertise and passion for fostering an inclusive and innovative supply chain drive positive impact in the communities in which our patients, employees, and customers live and work. 
In her role, Joyce also serves as an advocate, mentor, and coach for small and diverse suppliers and is actively involved with numerous advocacy groups focusing on supplier mentoring, development, and diversity.
Takeda is a global, values-based, R&D-driven biopharmaceutical leader headquartered in Japan, committed to discovering and delivering life-transforming treatments, guided by our commitment to patients, our people, and the planet.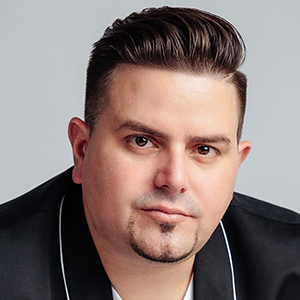 Raul Suarez-Rodriguez currently serves as the Director, Economic Inclusion and Supplier Diversity at Merck. In this role, Raul is responsible to drive diverse supplier inclusion, innovation and economic growth through lens of the company mission by partnering with internal business leaders and external advocacy groups to grow mutual value, and create a lasting impact on the business and communities where we live and work.
Most recently, Raul was Supplier Diversity Manager for CVS Health, where he led CVS Health Supplier Diversity Program to Best In Class by being inducted into the Billion Dollar Roundtable and winning several top awards including National Minority Supplier Development Council (NMSDC) Corporation of the Year for Innovation, DiversityInc Top Companies (No.10) for Supplier Diversity, and Americas Top Corporation for Women Business Enterprises.

Raul is recognized for his creative and innovative thinking and transformation efforts in Supplier Diversity. Most recently, he was recognized as the Supply Chain Advocate of the Year by Disability: IN for his work around Disability Owned Business Enterprises where he serves as the Procurement Council Co-Chair. Also, the Greater New England Minority Supplier Development Council (GNEMSDC) recognized Raul as Advocate of the Year and Shining Star. Raul co-led the Retail Industry Group (RIG) driving change and strategy while advocating for diverse businesses to become strategic partners in the global economy for major retail companies. Raul serves as a member of the Board of Directors of the Diversity Alliance for Science.
Raul holds a Master in Business Administration with a concentration in Leadership, and a Bachelor's Degree from Nova Southeastern University.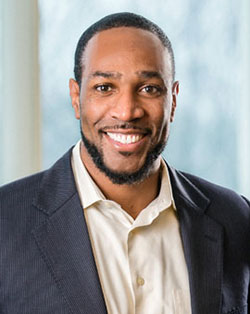 Sekou Dilday is the procurement lead for the vaccine business unit at Takeda. He also leads Environment, Social and Government for the US Region which includes Supplier Diversity. Prior to his current role Sekou worked in R&D procurement at Takeda, Shire and Sunovion Pharmaceuticals. Before Sekou entered the bio-pharma space he worked in financial services, management consulting and supermarket retail. Sekou was the captain of the track team while attending the University of Pittsburgh and earned his MBA from the Questrom School of Business at Boston University.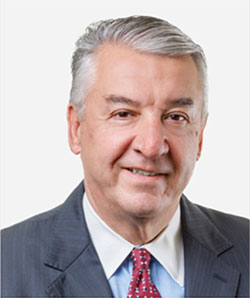 Dominic Ferrari joined Alkermes as the Supplier Diversity leader of the Global Procurement organization in October 2021.
Prior to joining Alkermes, Dominic led the Strategic Sourcing, Vendor Management, 3rd Party Risk and Supplier Diversity program for the Federal Home Loan Bank of Boston. Dominic's background outside of Supply Chain, includes leadership positions developing Risk Management Solutions, Contract Negotiations, Information Security, Project Management and Corporate Finance.

He started his career with GTE Sylvania(Verizon) based in Geneva, Switzerland and subsequently spent 15 years with Fidelity Investments where he held multiple leadership roles. Following Fidelity, he worked as an Information Security consultant for NTT Data, State Street Bank, the New York City Housing Authority and the Commonwealth of Massachusetts' Executive Office of Health & Human Services as the Deputy Chief Information Security Officer.

Dominic is a current board member of the Lynn Shelter Association, whose mission is to eradicate homelessness and addiction via support programs that sustain individuals from marginalized segments of society. Previously he was a long-standing board member of Girls Inc.'s Boston affiliate.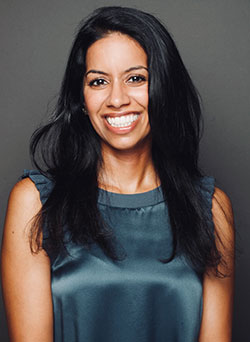 Sapna is a leader and a connector who has guided projects in finance, economic development, and hospitality towards dynamic and inclusive outcomes. From New Delhi to New York to Philadelphia, she has provided governments, business leaders, and community groups with critical business insight on driving strategic growth in their respective areas. As the Director of Business Development and Strategic Partnerships at 2nd Spark, Sapna develops and implements strategies across the company that will fuel growth and expand the company's network.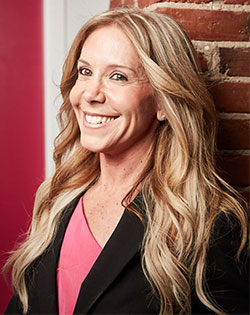 Experienced Senior Vice President with a demonstrated history of working in the marketing and advertising industry in automotive, pharma and healthcare, beverages and the fast food industry. Skilled in Market Research, Direct Marketing, Marketing Strategy, Social Media, and Digital Media. Strong customer engagement professional who has been, and thoroughly enjoyed, working at 2nd Spark for over 10 years.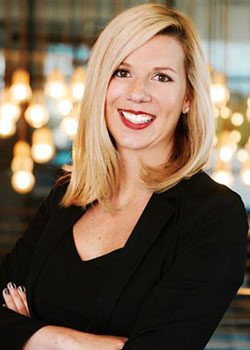 Kendalle Burlin O'Connell, Esq.
As President and COO, Kendalle leads the strategic direction, global expansion, and business operations of the organization ensuring that MassBio offers the greatest value to its members and that Massachusetts life sciences companies have the best environment possible to research, develop, and commercialize breakthrough therapies and cures for people around the world who need and deserve them.
Kendalle first came to MassBio in 2008 as Director of Purchasing and Strategic Alliance. She was promoted to Vice President of Member Services and General Counsel in 2012, then promoted to the organization's first-ever Chief Operating Officer in February 2019. Throughout her tenure at MassBio, Kendalle has played a critical role in the growth of MassBio's membership supporting its expansion to become the largest life sciences trade association in the world with over 1,500 members. Kendalle has overseen the rebrand of a number of MassBio's core programs and services, including the MassBio Edge, MassBio's savings and rewards program, and its expansion into other New England states by building valuable partnerships with the supplier community and creating MassBio's highly-rated Employee Rewards program. She also led the development of the MassBioHub, MassBio's conference and business center, and the creation of MassBio's 2025 State of Possible Report. In 2019, Kendalle commenced a multi-year digital health initiative to support the convergence of digital tech and the life sciences in Massachusetts. And in 2022, Kendalle was instrumental in the launch of MassBio's newest entrepreneurial accelerator program, MassBioDrive and in 2021 MassBio's Partnering Week, an initiative to bring together established biopharma companies with early-stage startups and academic institutions.
Kendalle has reached extraordinary heights in her growing career. She was an executive fellow in the inaugural class of the Civic Action Program Collaborative in the Fall of 2021, and she was named a 2019 Boston Business Journal 40 under 40 honoree which recognizes a leader's impact on Massachusetts' industries. Currently, Kendalle serves as a Board of Director for the Massachusetts Biotechnology Education Foundation (MassBioEd) and the New England Chapter of the American Cancer Society. She also serves as Co-Chair of the 2022 New England ResearcHERS program for the American Cancer Society.
Prior to joining MassBio, Kendalle practiced law in the areas of Estate and Medicaid Planning, Probate and Asset Protection. She graduated cum laude from Sacred Heart University with a B.A. in Economics and Political Science and received her Juris Doctor from Suffolk University Law School. She resides in Haverhill, Massachusetts with her husband and two children.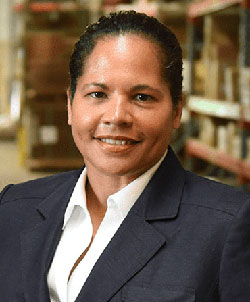 Marianne Lancaster founded the company out of her home in 1989 as a minority woman owned organization, specializing in mil-spec anti-static bags.
Today, the company has grown and now occupies 14,000 sq. ft. in Hudson, Massachusetts.   Lancaster Packaging now provides national distribution of packaging, industrial supplies and supply chain services.  This includes Vendor Managed Inventory Services (VMI), custom and standard packaging, shipping, distribution and purchasing services.
Building on over 30 years of experience as a distribution management industry, Marianne Lancaster's Strategic Business Plan took her company to the next level by offering an integrated supply and service solution.  In the fall of 2009, Lancaster Packaging (LPI) launched its Purchasing Services Division.  Expanding her business into both national wholesale distribution and procurement services.  Lancaster Packaging, Inc.'s primary customer base comes from the Industrial manufacturing, Tel-Com, Aerospace, Space and Defense Industries.
Marianne is an Advisory Board Member of the Central Massachusetts Center for Women & Enterprise.  Lancaster Packaging has been recognized as an Outstanding Diverse Small Business at Lockheed RMS, Sikorsky Aircraft and Comcast Corporation.
Over the past 12 years, Ms. Lancaster was been listed the Boston Globe's Top 100 Women-Let Businesses in Massachusetts.  In 2018, Ms. Lancaster was honored by the Worcester Business Journal as one of leading Outstanding Women in Business.  Lancaster Packaging, Inc. has received the AIM Massachusetts Next Century Award.  In 2020 Marianne Lancaster and Lancaster Packaging, Inc. were honored with the SBA 8A Graduate of the Year Award.
During these hard times, Lancaster has weathered the storm supporting the needs of organizations that require PPE products including sanitizer. Lancaster has launched its own sanitizer brand to support customers that cannot use the harsh properties of the emergency high level alcohol brands out there right now.  Again, listening to her customers' needs, Marianne devised her own formula to protect hands with a great smelling moisturizing product.