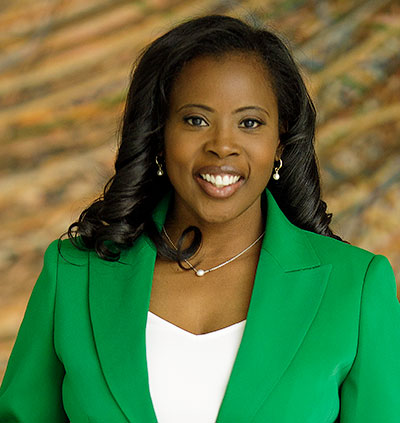 Dr. Ashlye V. Wilkerson is a dynamic speaker, leadership expert, and motivator. She is a community leader and advocate who fully embodies the spirit of excellence.
At the age of 29, Dr. Ashlye was appointed by the South Carolina General Assembly to the Board of Trustees
for Winthrop University. During her term of service spanning over a decade, she is the youngest and only woman of color.
Dr. Ashlye motivates, inspires, and empowers audience to unlock their full potential and achieve at high levels. Her key topics include service excellence, personal
and professional performance, success and motivated mindset, and leadership development. She speaks at conferences, churches, team building sessions, staff retreats, nonprofit board meetings, corporate trainings, churches, organizations, universities, and schools.
Dr. Ashlye earned a bachelor in psychology with a double minor in early childhood education and entrepreneurship from Winthrop University. She earned a master of art in teaching from Hampton University and a Ph.D. in teaching and learning from the University of South Carolina. She also attained two professional certifications in servant leadership and executive leadership from Cornell University.
Dr. Ashlye is the wife of L. Kobie Wilkerson, III and mother of Alana (9) and Ariah (6). She is the daughter of Anthony (deceased) and Fannie Geddis and Johnny Rumph. Ashlye is also passionately engaged in the legacy work of honoring her dad, Tony, who fought
a two-year battle with stage four colon cancer. Her touching story of the encounter between her dad and a state trooper, Officer Doty, who prayed with him went viral and garnered over 7 million views on her LinkedIn platform. She was featured on CNN, FOX News, and in news articles and segments across the country as an example of inspiration, compassion, and humanity.

ELEVATE BLACK GUEST SPEAKER SPONSORED BY